Everything you need to know about construction, renovation, and energy saving in hotels, will be showcased at the large building section of the Xenia 2019 trade show.
The Xenia 2019 building section will be developed in an 12,500 square meter area inside the Metropolitan Expo exhibition center, with the objective to cater to the growing demands of hoteliers for modern, innovative and functional solutions with regard to construction, renovation, interior design, and energy efficiency of accommodation units.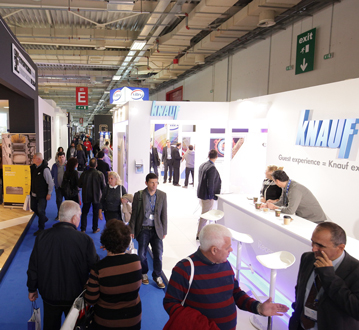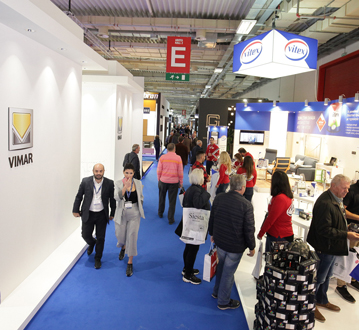 154 leading companies in 12,500 sq.m.
More than 154 exhibitors—including leading companies in construction—will present, exclusively at Xenia 2019, in Hall 2 and Hall 1, the panorama of innovations, new technologies, and cutting-edge products regarding interior design, construction and energy saving in hotels and accommodation, in general. Among the companies that have confirmed their participation by contract are some of the most important and largest in the sector, such as ACRILAN, ALUMIL, BIENTE, CALPAK, DAIKIN, DECOPAN, ELVAL, GRUPPO DECORATIVO, ELVIAL, EXALCO, VIMAR, KNAUF, EUROPOSYKTI, EUROPA, FIBRAN, GOLDEN DOOR, RAVENNA, IDEAL STANDARD, ISOMAT, KAFKAS, KRAFT, NEOTEX, PAFOS, SALINOX, STONETECH, TEMAK, TSIGAS AE, PYRAMIS, RAVENNA, XKS ARCHITECTS, VLAVIANOS, GYPSOMETAL, PAPAGEORGIOU and many others.
Providing an even larger exhibition space than its previous iteration—thus ensuring that all leading companies of the building sector can participate—Xenia 2019 will offer its visitors a plethora of new concepts on hotel construction and interior design. Demonstrating its support for the tourism market, Xenia 2019 will give Greek hoteliers and accommodation establishment owners the opportunity to explore all the different solutions available and select those meeting the style and budget criteria of each business.