Representatives of the local political life and from the industry's institutions and decisions makers of the hospitality industry were present at the opening ceremony of Xenia 2021.
The official opening of Xenia 2021 exhibition was held with great success and in an atmosphere of enthusiasm by the Minister of Tourism, Mr. Vasilis Kikilias, at the METROPOLITAN EXPO exhibition center, on Saturday November 27th, with the presence of representatives from the Hospitality Industry.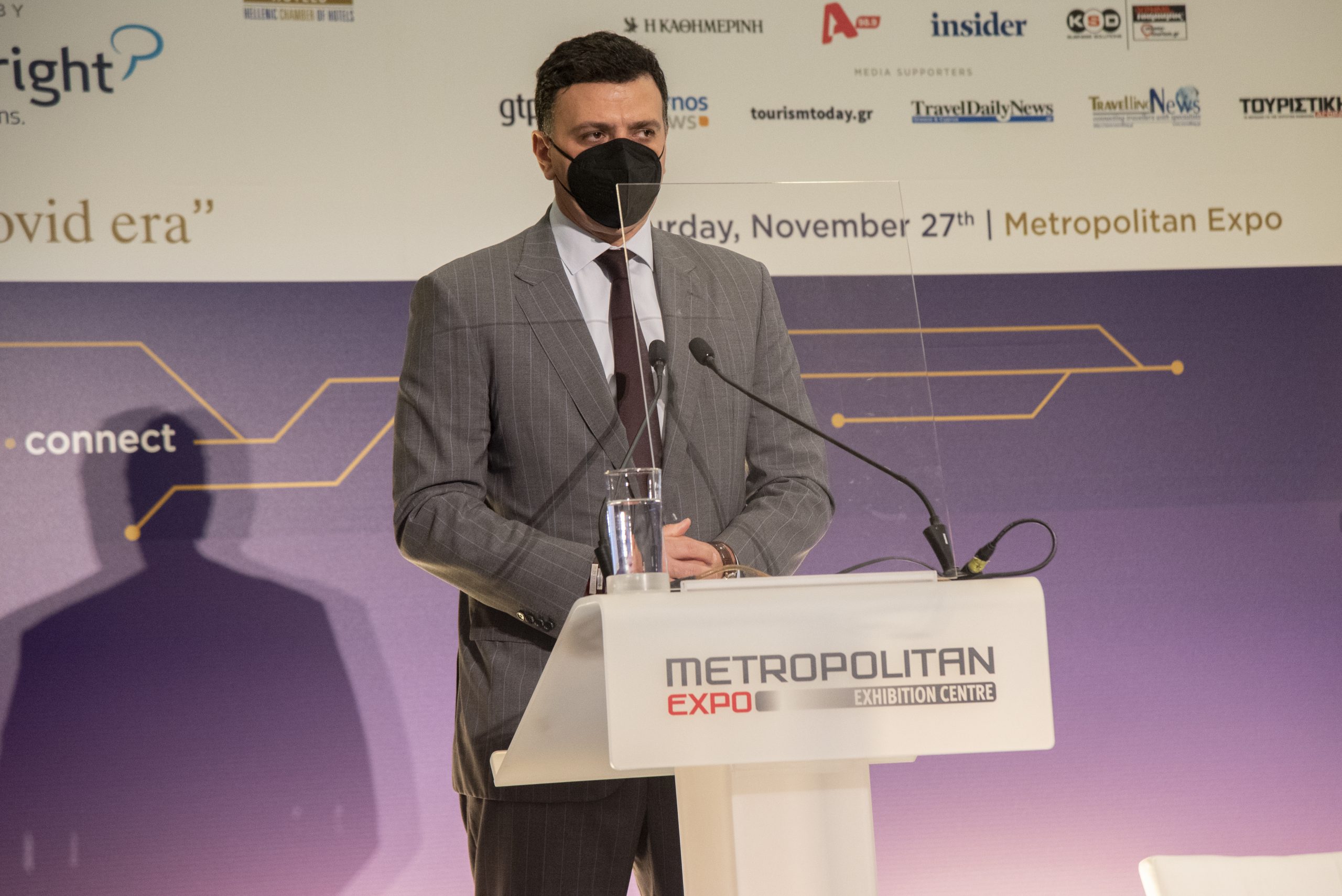 Minister of Tourism, Vasilis Kikilias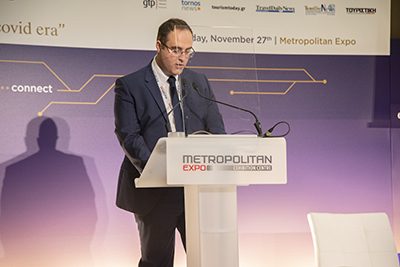 Thanasis Panagoulias, CEO FORUM SA
Mr. Kikilias congratulated the hosting of the exhibition in covid free conditions. He also stressed that the expectations for Greek tourism in 2022 are very high and Xenia is highly contributing to highlight the quality of the country's tourism product, as it is the leading trade meeting for people in the industry.
Mr. Thanasis Panagoulias, CEO of FORUM SA, organizing company of Xenia trade show, mentioned during his speech: "In 2021, Tourism, not only managed to survive in the extremely difficult conditions of the pandemic, but also managed to show the huge dynamics it has and is already sending optimistic messages for the 2022 season. At this very juncture, Xenia 2021, comes to contribute to this dynamic restart of Greek tourism and to shape together with its 350 exhibitors a bright and profitable future for professionals in the tourism industry".
Mr. Alexandros Vasilikos, President of the Hellenic Chamber of Hotels, stated that "the strategic decision to organize the International Hospitality Forum in the exhibition remains because XENIA is the hoteliers' most important appointment, the place where even in this difficult post covid period, meetings are held and agreements are concluded".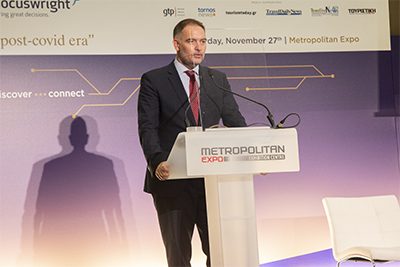 Alexandros Vasilikos, President of Hellenic Chamber of Hotels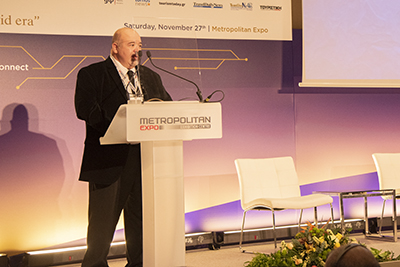 Thanasis Gialouris, Vicepresident FORUM SA
Present at the opening ceremony were also Mr. Gregory Tassios – President of the Hellenic Hotel Federation, Mr.Dimitris Fragkakis, Secretary General of Greek Tourism Association, Mr. Stratos Ioannou, Deputy Governor of Preveza, Mrs Andreadou Anni, Deputy Governor of Promotion and Products of the North Aegean, Mrs Katerina Notopoulou, Head of Tourism of SYRIZA party. The event was also honored by the presence of:, Mr. Arthur Piotr Lompart, Ambassador of Poland to Greece, Mr. Attatarn Wongchanamas, Ambassador of Thailand to Greece, Mr. Ahed Ali Sweidat, Ambassador of Jordan to Greece and the Ambassador of Portugal to Greece, Mrs. Helena Paiva.
At the end of the opening ceremony, the 5th International Hospitality Forum, organized by Hellenic Chamber of Hotels, began.