The challenges of the new era & the digital solutions
The next day of Greek tourism and the dominant role of digital solutions will be the core topic of the leading digital event for the hotel industry in our country, Digi Hotel by Xenia.
Digi Hotel will be a powerful think tank, through which the developments and the challenges of the new post covid era in tourism globally will be reflected. Through panel discussions and useful workshops by the leading professionals in the tourism industry will be mapped the new dominant role of digital in the hospitality industry and the countless powerful tools it offers in all areas. Digi Hotel will evolve through a long schedule of three days of the exhibition, on a special stage in Hall 3. The major issue of ways the hoteliers can attract new tourist markets through the excisting digital solutions will be also analyzed. The distinguished speakers will explain how the Greek hotelier can form new models of experience and promote them through digital channels.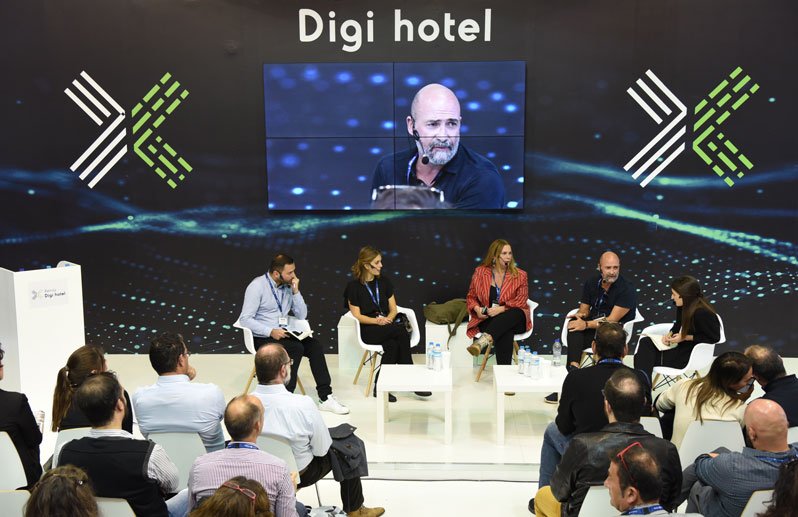 Targeted case studies by the industry's experts
Digi Hotel will also analyze OTA's bad practices which have plagued and damaged hoteliers and will show them the ways they can be protected from future bad practices. Crisis management will once again be at the forefront of the event, with an analysis of real case studies.
Among the topics that will be covered by the experts during Digi Hotel, are the new developments in the digital algorithms of search engines, which manage to achieve the largest and most accurate targeting of customers, sales and bookings with a focus on direct booking and of course the latest developments in digital marketing, distribution channels and their better management. Technical issues such as the correct pricing of hotel rooms, the "valuable" parity of prices, contracts with OTA's etc. will be analyzed in detail. The artificial intelligence and the new possibilities it offers to the modern hotelier, the traveler's experience and the right ways to sell and pre-sell them are still issues that will be presented by the experts during the Digi Hotel of Xenia 2021.