The 550 exhibitors for a second day showcased a variety of products and solutions that provided real answers to the hoteliers' concerns and also inspired them.
The second day of Xenia 2019 was marked by an even greater turnout, feverish consultations and numerous business deals. Thousands of hospitality-industry professionals have gone through the gates of the Metropolitan Expo in order to get to know firsthand all the trends and new proposals that will further boost their businesses.
The 550 exhibitors were ready, from the very first moment, to deal with questions of potential customers and present their products and services in the best possible way. And indeed, the image of business owners discussing about business activities and deals was something common in every corner of Xenia 2019. Visitors are very impressed as the feedback they leave is that they have been given the opportunity to see products that they could really use in their businesses and they all mentioned the completeness of solutions in all sectors such as the construction industry (building materials, energy saving systems, swimming pools, spas, patios etc.), hotel equipment, security systems, supply etc. Most importantly, even in their first statements, visitors again today mention that they were able to find what they were looking for in whatever category their accommodation belonged to and based on all kinds of budgets.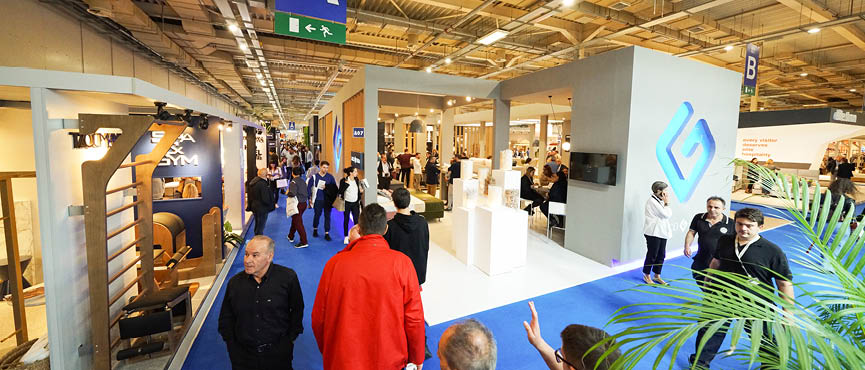 Special events: a source of know-how for those who attended
In addition to the – impressive – exhibition section, the special events of the day were also numerous. Digi Hotel which is hosted in a specially designed stage in Hall 3 dealt mainly with how a tourism accommodation can have a complete, accurate and targeted advertising and promotion. Through a program of approximately 7 hours, 16 speakers and 10 topics, attendees had the opportunity to get a full picture of the current reality of digital promotion of hosting services. You can read more about Digi Hotel's speeches and panels here. Correspondingly the stage of Hotel Megatrends Talks in Hall 1 hosted 20 speakers covering 6 thematic units. More details you can read here.