For the second year in a row, Xenia News was the official news portal of the Xenia trade show.
The news of the trade show was covered by www.xenianews.gr, as well as print and electronic publications, prior to, during the exhibition and with a post-show report after the end of Xenia 2019, the most important trade show for the hospitality industry in Greece.
For the release of Xenia News there is an exclusive collaboration of Forum SA with the Tornos News tourism business news portal.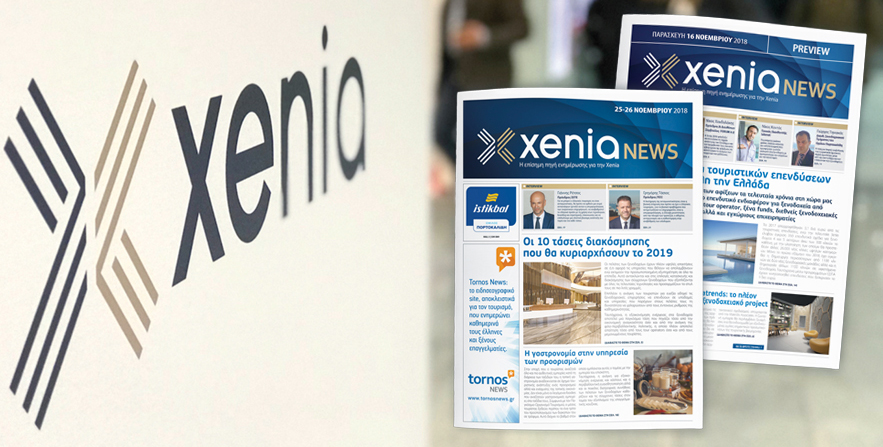 Along with the publications and the website www.xenianews.gr, Xenia 2019 special events were covered through newsletters and posts at social media, from the Tornos News team.
During the Xenia 2019 the glossy print edition was distributed in 9,000 copies including news, information, analysis, interviews and suggestions for exhibitors and visitors of the exhibition.
Xenia 2019 impressed for yet another year with both the wealth of exhibits and the quality of special events, bringing its 550 exhibitors together with 32,000 decision makers from 20,600 companies, giving them the opportunity to achieve quality and lucrative collaborations.