The first day of the trade show is completed and thousands of hotel owners, managers and tourism executives from every corner of Greece demonstrated their trust in the most important trade show event for the hotel and tourism industry.
The 3rd  Xenia, from its first day of operation confirmed what everyone expected: that it is a comprehensive trade show of international standards, which fully covers the needs of the tourism-hotel industry. Therefore it was not a surprise that there was a massive turnout of the industry's decision makers who for a third consecutive year came to see, under one roof, a variety of innovative products and solutions, that the 550 exhibitors have to offer, for the development of their businesses as well as to be informed about developments in the hospitality industry at the level of provision of services. About half an hour before the gates of the four Halls of the Metropolitan Expo opened, traffic at the gates was so high that from early on you could tell what would follow in the next few hours. The 550 exhibitors were impressed and excited by the fact that although it had just been the first day of the trade show, visitors had come to discuss with them the real needs of their businesses and find solutions to the issues that their hotel or accommodation unit faces and leave the trade show with actual suggestions and ideas and of course in the end being able to compare prices and directly close business deals.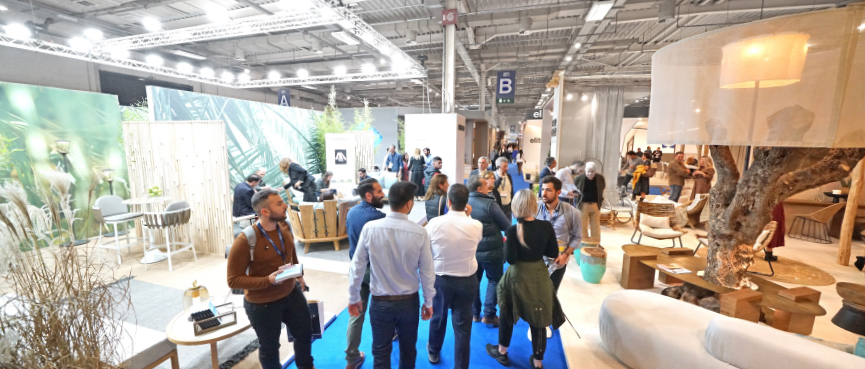 Special events that informed and a powerful project that inspired
Undoubtedly, even before the trade show had began, the Hotel Megatrends Project had already attracted attention, and the truth is that this day's visitors came to see this much-anticipated innovative project. Here, visitors had the opportunity to see up close five real hotel spaces, discovering thus, in practice and in operation, many products and services and get new ideas on how to develop their business or the ways they can implement some of these suggestions.  On the first day the speeches given during Digi Hotel and Hotel Megatrends/Talks were also very successful. Both the speeches and the panels stirred up the interest of visitors and exhibitors who filled the two stages that were set up in Hall 3 and Hall 1 respectively.
You can find in detail everything discussed during Digi Hotel here and Hotel Megatrends/Talks here.