The most important event for the Greek tourism industry will open its doors in a few months and the number of companies interested in participating has already exceeded all expectations.
Xenia 2018 exhibition, which will be held on 24-26 November at the Metropolitan Expo exhibition center, is expected to break its personal records, both in exhibitor and visitor numbers. With the participation of more than 500 exhibitors, featuring 50,000 sq.m. of exhibition space and targeted special events, and with the attendance of 40,000 trade visitors, Xenia will be once again the largest and most important trade forum for the tourism industry in Greece.
Over 350 companies have already finalized their participation!
Already, more than 350 of the largest and most important companies in the construction and supply market of the hotel industry have concluded their participation, while their final number is expected to exceed 500, making Xenia 2018 the most anticipated exhibition event of the year for the Tourism industry! Thanks to the great number and the quality of its exhibitors, as well as the plethora of special events it will host, with the presence of leading rapporteurs in various fields, the Xenia trade show will highlight all the new trends and the latest solutions in the construction, catering and e-marketing of hotels.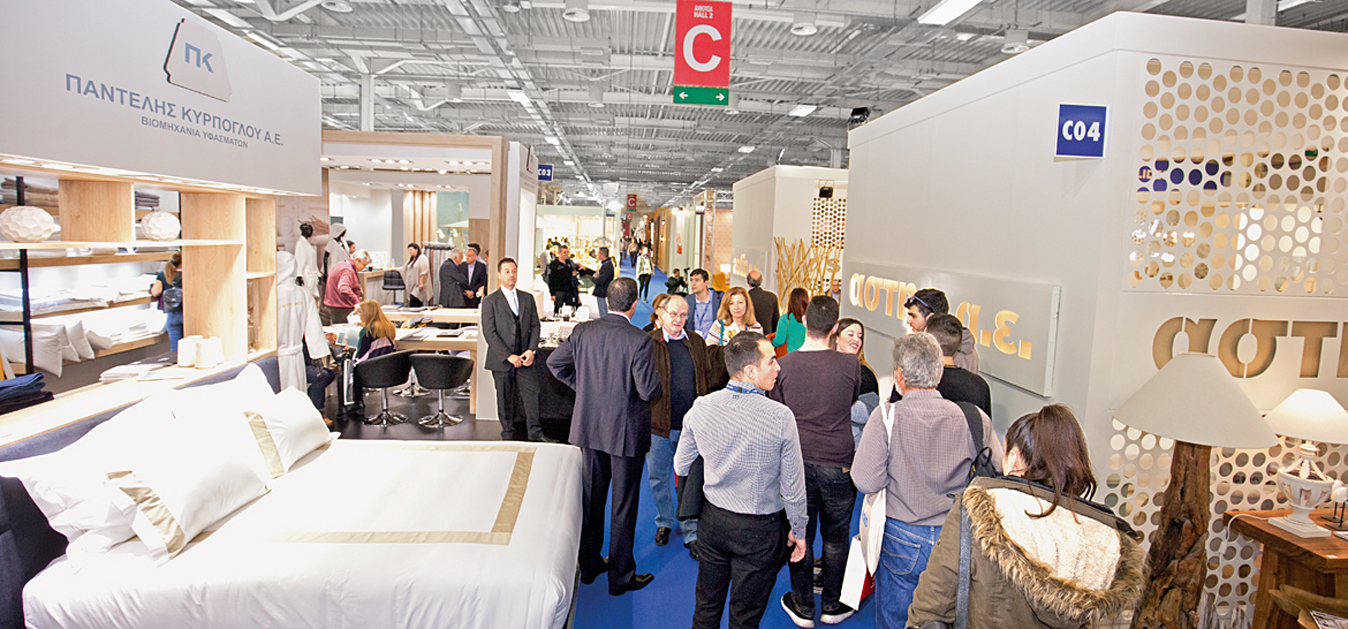 Special events that highlight and shape the future of the industry
This year's trade show, through its special events (seminars, workshops, master classes, open discussions, case studies) that will present all the latest trends in decoration and construction, promote technological developments regarding the functionality of the space, as well as train on the newest web applications and the digital environment, will prove to be an essential innovation and growth platform for the hotel industry. Specifically, Xenia 2018 will host for the second consecutive year the International Hospitality Forum organized by the Hellenic Chamber of Hotels where all the trends in international hospitality will be dissected and analyzed. Furthermore, during the special event "Digi Hotel", all the latest trends, developments and practices of the digital world in the Hospitality industry will be presented. Finally, all the latest trends in technology, interior design, architecture, building, and sustainability will be presented exclusively at the ambitious and innovative Hotel Megatrends project, a fully-equipped and  operational area of over 380 square meters, which will be developed in Hall 1 of the exhibition center.